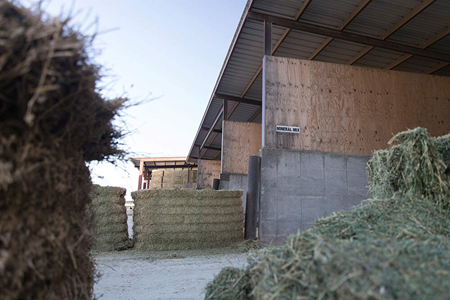 Altosid® Small Packs: A Big Solution for Small Producers
When it comes to smaller producers looking for effective fly control on their operations, they often run into the same problem: the feed-through products they order greatly exceed the volume they need covered.
The Central Life Sciences team has solved this problem with Altosid® Small Packs, a 1¾ pound bag with a density that ensures proper mixing so that it can be properly distributed. Perfect for smaller operations dealing primarily with horn flies, Altosid® Small Packs are based on our heavy cow formulation, with the dosage and feeding rate based on a 1,400 pound cow.
These small packs also provide producers with the flexibility to hand mix the product on-site and give them the exact same control they would get through buying Altosid® IGR that's already mixed into their feed. Each Altosid® Small Pack is .4% concentrate and designed to treat a fifty pound bag of loose mineral. They're the ideal solution for individual producers who may find out that their local dealer has stopped stocking feed-through products at the end of fly season, allowing them to treat individual bags of minerals while giving them a way to treat or keep out the product until after their last frost.
Studies have shown that horn flies can cause serious economic damage to beef operations. With horn flies responsible for weight losses of as much as 50 lbs. per animal, controlling fly populations is essential for healthy cattle and profits. By following a "30/30" approach using Altosid® Small Packs, producers can get ahead of the spring fly emergence before it builds to a level that exceeds the economic threshold. These fly control guidelines recommend starting Altosid® 30 days before average daily temperatures typically reach 65 degrees, and continuing it through 30 days past the first frost in fall. The 30/30 approach helps account for the variability in weather patterns to maximize control of overwintering fly pupae. By beginning Altosid® Small Packs 30 days before spring weather hits, you can significantly limit fly infestations at the start of the season, allowing for more effective control throughout the peak summer season and into fall.
With Altosid® Small Packs, smaller operations can enjoy a more cost-effective solution that provides the exact same level of fly control they've come to expect.