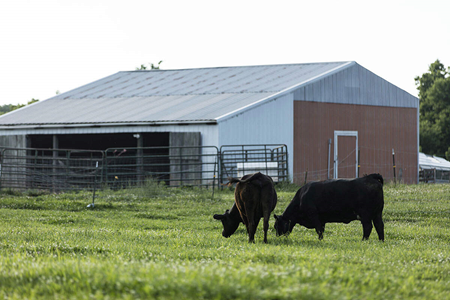 Choosing the Right Mineral Supplement for Your Herd
Beef cattle require a number of minerals for optimal growth and reproduction. These minerals control many vital functions in cattle and impact everything from feed efficiency to overall cattle health. That's why it's important to choose the right mineral supplement for your herd. To meet the mineral needs of your herd year-round, follow these three tips for picking the right mineral:
**Analyze and balance cattle mineral nutrition
**While cattle should have access to minerals year-round, the nutrient composition of the mineral needs to change with each cattle production stage. It's important to consider how your herd's mineral needs change depending on stages, such as summer ranging, over-wintering, pre-calving and breeding. Considering and adapting to these cattle production stages will help you meet the mineral needs of your cattle throughout the year. In addition to analyzing annual cattle mineral needs, having a proper balance between minerals at each cattle production stage is critical. Optimal cattle mineral nutrition includes a balance of all 14 essential cattle minerals.
**Know the difference: Organic vs. inorganic mineral sources
**The bioavailability of the mineral and the amount of the mineral in the supplement is another important factor to consider when choosing a supplement. Organic mineral sources often have higher bioavailabilities than inorganic sources of minerals. Even though organic mineral sources can be more expensive than inorganic sources, they can be a good fit for herds with marginal trace mineral status, consistent reproduction issues, overall herd health problems, foot problems or in areas with forage or water issues.
**Choose minerals with horn fly control
**While minerals with horn fly control don't often come standard in most minerals, it's important for ranchers to choose a mineral that includes it. Altosid® IGR is a feed- through fly control product that will break the life cycle of horn flies to prevent biting adults from emerging. Selecting the right mineral supplement with Altosid® IGR will further help you maintain healthy animals and profits.
Contact your feed dealer to find what formulation works best for you.